Main Content
Quick Search
Real Estate IDX Powered by iHomefinder
About Aaron Hill
Proctor Mountain Group was founded in 2022 by Aaron Hill. Our mission is to provide our friends/clients authentic and highly personalized service in real estate through experience, honesty and hard work grounded in a love of this mountain community. We strive to help people make complex, highly personal and emotional decisions in real estate.
In 2020, after a 17-year career in commercial real estate in San Diego, CA Aaron moved back home to the Wood River valley. Having grown up in the valley he was excited to be returning with his wife Erika and three daughters Ellie, Gigi and Rosie to rediscover all the valley offers. Aaron loves the outdoors; skiing, river rafting, hunting and fishing. Most of all, he is eager to be a part of the community again that helped develop so much of his values and character and begin helping others with their real estate needs.
Learn More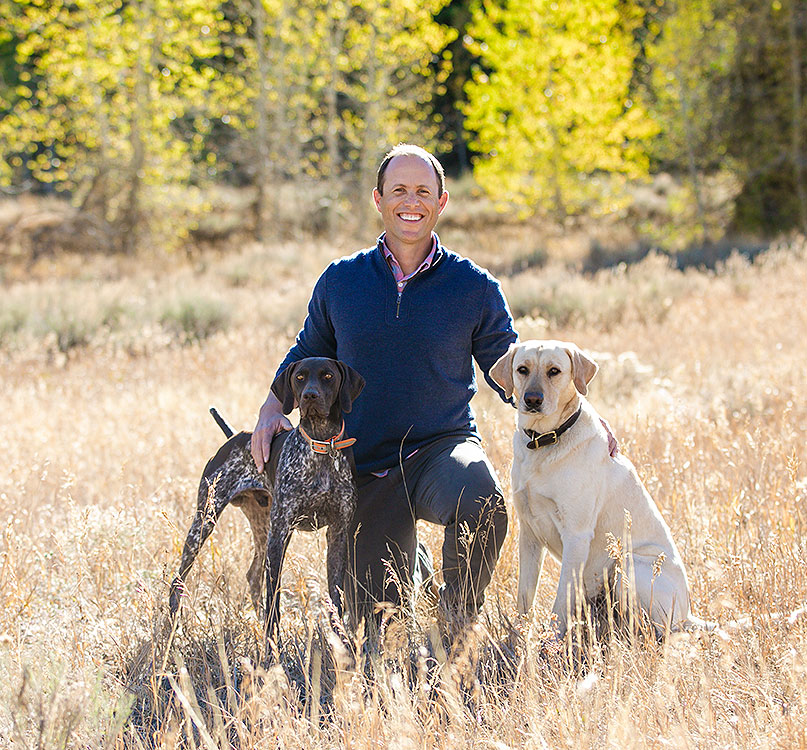 Latest Blogs
There are two prevailing reasons why people are waiting to buy: They are either waiting for prices to go down because they are under the impression that home prices will continue to slide, or they are waiting for interest rates to decline.
Read More
What Our Clients are Saying
What Our
Clients Are Saying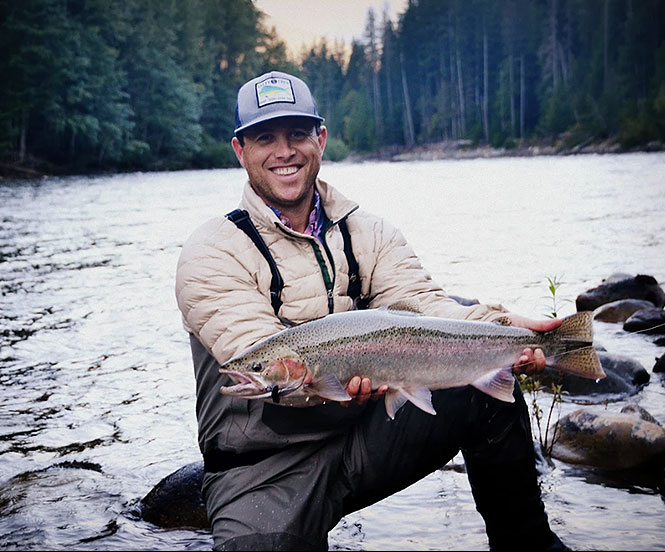 We worked with Aaron Hill at Proctor Mountain Group to purchase a home in Ketchum, Idaho. Aaron was incredible. He was professional, patient, persistent and thorough. All the things you need in an agent to get through a very trying and sometimes challenging process. Aaron was on top of all the details, timing, and really ushered through the process and helped make it happen. I would recommend Aaron 100% to anyone."
– Ava S
Fantastic experience with Aaron Hill and the Proctor Mountain Group team. A tricky and long transaction went as smooth as possible and the team was able to refer fantastic vendors and partners from Architects to Contractors. Highly Recommend!"
– Will R
Working with Aaron Hill is an absolute delight!. He graciously helped me navigate a real estate transaction from out of state. I appreciate his authenticity, sincerity, and professionalism. While I was not involved with a high dollar purchase, he treated me as if we were closing a multimillion dollar deal. He draws on his roots of growing up in the valley and is therefore well connected with answers or contacts. I recommend him highly and without hesitation to anyone interested in Idaho real estate!"
– Meghan L
Huge thank you to Aaron and team. We are stoked on the result of our home search with him. From start to finish he was all in on our dreams and we could not be happier with the results. Aaron was a wealth of knowledge and we could not have pulled this off without him. Some bumps in the road for sure but turned out better than expected in the end thanks to Aaron. Highly recommend this phenomenal human being as a valuable resource in your home search"
– Chris and Clair R
We wholeheartedly recommend Aaron Hill, our agent in Ketchum. We first contacted him on a Monday in October, and in less than two weeks, we were in escrow on a fantastic modern mountain home. Aaron is so quick with emails and texts, has deep local knowledge of his home town, and a friendly and easygoing personality. Simply, he is really easy to work with. We are so thankful for his guidance on finding just the right neighborhood for our family. Even after the deal was done, Aaron generously continued to help us Ketchum newcomers with valuable recommendations, for everything from contractors and landscapers to places to go for happy hour. Thanks, Aaron, for putting us in our perfect new second home! "
– Annie and Tim
Aaron Hill with Proctor Mountain Group based out of Sun Valley Idaho was absolutely instrumental in the sale of our ranch property located one hour southwest of the Wood River Valley. As longtime property owners in Ketchum and the greater Sun Valley region, we knew we needed an experienced agent who would market the larger Western States area in order to find the perfect buyer for this unique piece of property. Not only was Aaron attentive to our needs, he moved quickly and professionally in photographing and using all social media platforms to distribute the marketing material. His mindful, responsive and respectful approach to fulfilling our needs was especially appreciated. We highly recommend Aaron to anyone wishing to buy or sell his or her dream home, or property."
– Curtis W
Aaron was tactical, responsive and professional in what is a very competitive market in Hailey, Idaho. As our buyers agent, he communicated quickly when the type of home we were looking for was coming up for sale. When our dream home hit the market Aaron helped us navigate the most proficient offer to get it accepted, and he was willing to go to bat for us in order to help us win a multiple offer situation. His communication was consistent, he stayed on top of every detail throughout the transaction, and he has an awesome team in the background that helps him along the way. We had a tremendous buying experience, and I know we could not have won the deal without him!"
– Nik K
We're so glad we had the opportunity to work with Aaron Hill and his team while buying a property in the Wood River Valley. They were amazing throughout the entire buying process. From searching out properties and providing realistic appraisals/assessments to working with the seller and local contractors, Aaron either had the answers we needed or knew where to find them. Working remotely, we really needed to develop a trusted relationship with an agent and couldn't have asked for a more professional partner than Aaron. He used his extensive local knowledge to put us on to places that best suited our family. We would highly recommend him if you're looking to buy a home in the area!"
– Derek and Vanessa
"We began looking for a Sun Valley home in 2021, there was very little inventory available. Like everyone else searching for a Sun Valley home we only saw what popped up on Zillow or Trulia. A close friend recommended Aaron Hill because he ran a creative land transaction. True to form, Aaron dug up an off-market house that we put under contract before anyone else knew about it. The transaction was a win-win for both the sellers and our family. I recommend Aaron if you are looking for a realtor in the Sun Valley area with one disclaimer... if he picks up your call from the duck blind, he might say: ""hold the line, there are some ducks circling overhead, BOOM BOOM"", haha true story :)""
– Pat H